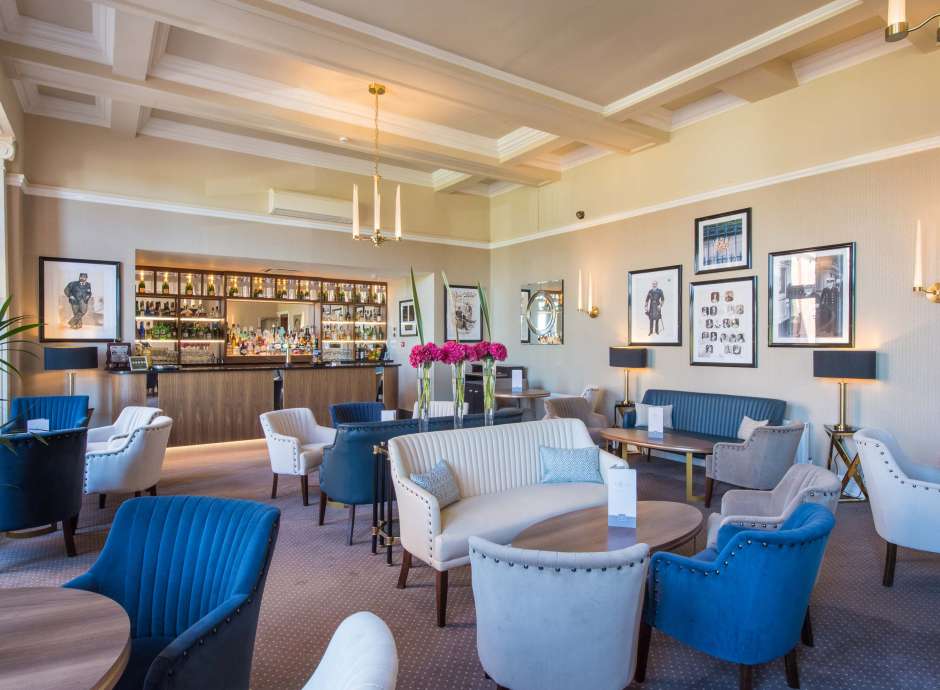 A warm, inviting

atmosphere

The perfect way to unwind after a day exploring in Sidmouth. 

Let the warm and inviting atmosphere of our Bertie's Bar relax you after a long day enjoying Devon. Named after King Edward VII (Bertie) as he, like us, loved a drink or two, we know our quirky bar is going to be a hit for all. 

The perfect setting to sit back, relax and mull over the wonderful day you've had discovering Sidmouth. You will love the warm and inviting atmosphere of our luxury Bertie's Bar, a wonderful setting in which to enjoy a refreshing drink, light lunch and some lively conversation with friends.
Scroll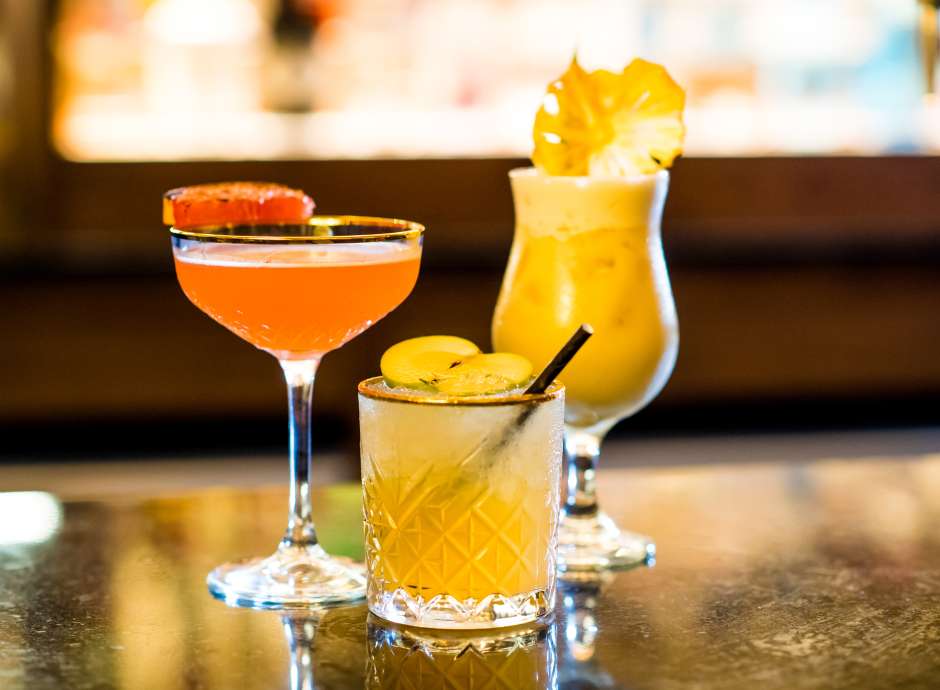 Fine wines, beers

& cocktails

Spacious, beautifully decorated, and softly lit by elegant chandeliers, this has to be one of the very best bars in Sidmouth. Just sink into one of our cosy armchairs and let us tempt you with our imaginative selection of fine wines, top-quality beers, and cocktails.

Before dinner, let Bertie's Bar serve you with a delicious aperitif or your choice of our freshly prepared canapés. After your meal, return to these convivial surroundings for coffee and liqueurs, to make the perfect end to your evening.

You will find that Bertie's Bar is a place where you will want to linger!
Scroll
Explore our Menus
We've got a fabulous range of food and drink experiences ready and waiting for you. Take a look at our up-to-date menus for more information.