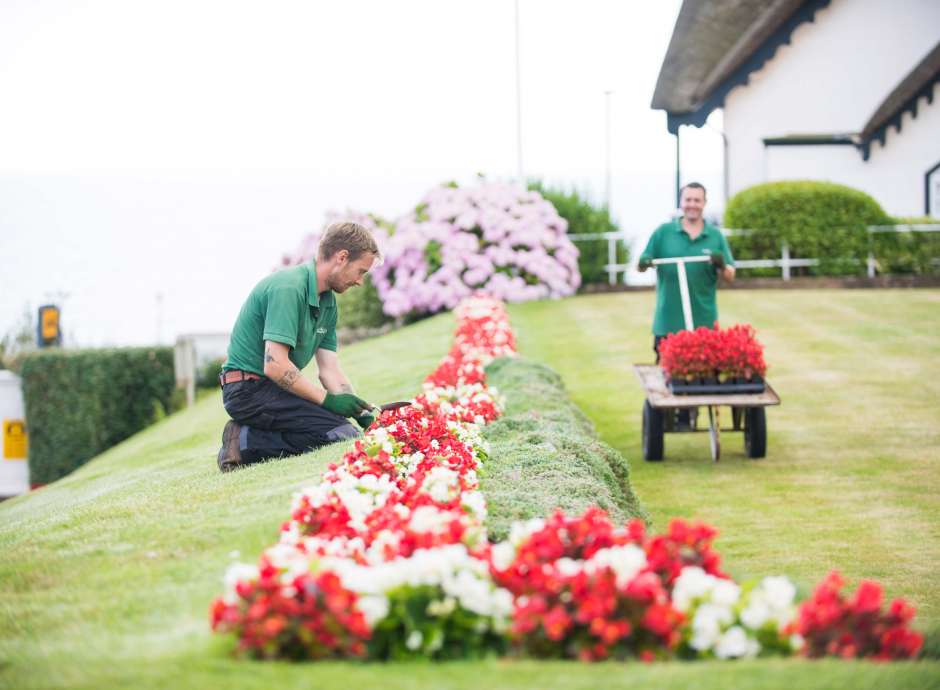 Award-Winning
Hotel Gardens
We're proud to announce that we've been awarded with Silver Gilt in the RHS South West in Bloom as well as several awards from the "Sidmouth in Bloom Floral Competition."
Our gardeners are a team of 4 people who work across The Victoria and The Belmont all year round. Head Gardener Lee said:
"I love creating vibrant and colourful beds and borders for the guests, staff and public to admire. I became a gardener because I enjoy being outside and the many different aspects that continue to interest me.". 
A huge well done to our whole gardeners team! 
Scroll